If you find yourself looking for a reliable service center near Bridgewater NJ, Flemington NJ, Edison NJ and Hamilton Township NJ to get your Honda back into tip-top shape, consider visiting Honda of Princeton. We have a highly-trained team of technicians who can handle various repairs on any type of vehicle. Plus, we offer a range of different specials, discounts, and coupons to help ensure you're getting a great deal with every visit.
If you continue reading, you'll get an inside look at our comprehensive service center, including specific repairs offered, and other tremendous benefits for drivers near Hillsborough, Hamilton, and Manalapan.

Parts Center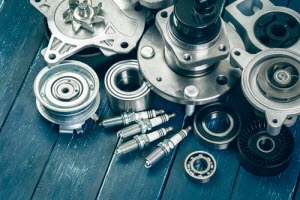 No matter what model you drive, at some point the increased mileage will put a strain on certain parts in your Honda. When this occurs, our parts center is the place to go. We have a detailed, and highly specialized, inventory with parts that will fit the exact year and model of your vehicle.
If you happen to be in need of a piece that we don't currently have in stock, no problem! We'll order the part for you, and install it once it arrives. We can also work with you to customize aspects of your Honda if you want to give your vehicle some unique flair.
Finally, we have a range of Honda parts specials that are worth taking a look at.
Routine Maintenance & Repair
Each Honda model has a recommended service schedule that should be followed to ensure your ride performs at its highest level for years to come. So, if you need an inspection, a tire rotation, an oil change, or any other automotive service, stop into our service center.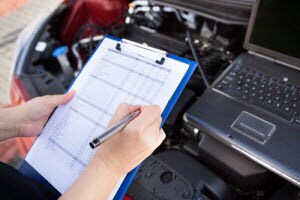 Our technicians are flush with experience, and they're working with advanced equipment to help increase efficiency and effectiveness. Everything from engine tune-ups to brake repairs can be completed at our on-site facility.
We also want to make it easy for you to schedule an appointment, which is why we've created our online scheduler tool. Just click on the link, and you'll be presented with a schedule where you can reserve a time that works best for you.
Service Specials
At our Honda dealership, we want to show our appreciation for long-time customers and new drivers alike. So, we've put out a range of rolling discounts and specials that will certainly come in handy during your next visit.
These specials touch on a variety of different areas, such as better deals for parts, a discounted rate on new tires, or a 2-year road hazard protection package. To see what types of deals are currently available, just check out our service specials page now!
Stop into the Service Center at Our Honda Dealership near Princeton
It's important that drivers throughout Bridgewater NJ, Flemington NJ, Edison NJ and Hamilton Township NJ keep their Honda models in pristine condition with regular maintenance. Thankfully, our service center at Honda of Princeton is designed to do just that.
So, schedule an appointment today! We'll have your Honda running at peak performance, so you're ready to tackle the open roads around Bridgewater NJ, Flemington NJ, Edison NJ and Hamilton Township NJ.